Helsinki's New Year will be celebrated at Hartwall Arena and on sofas in the company of the biggest stars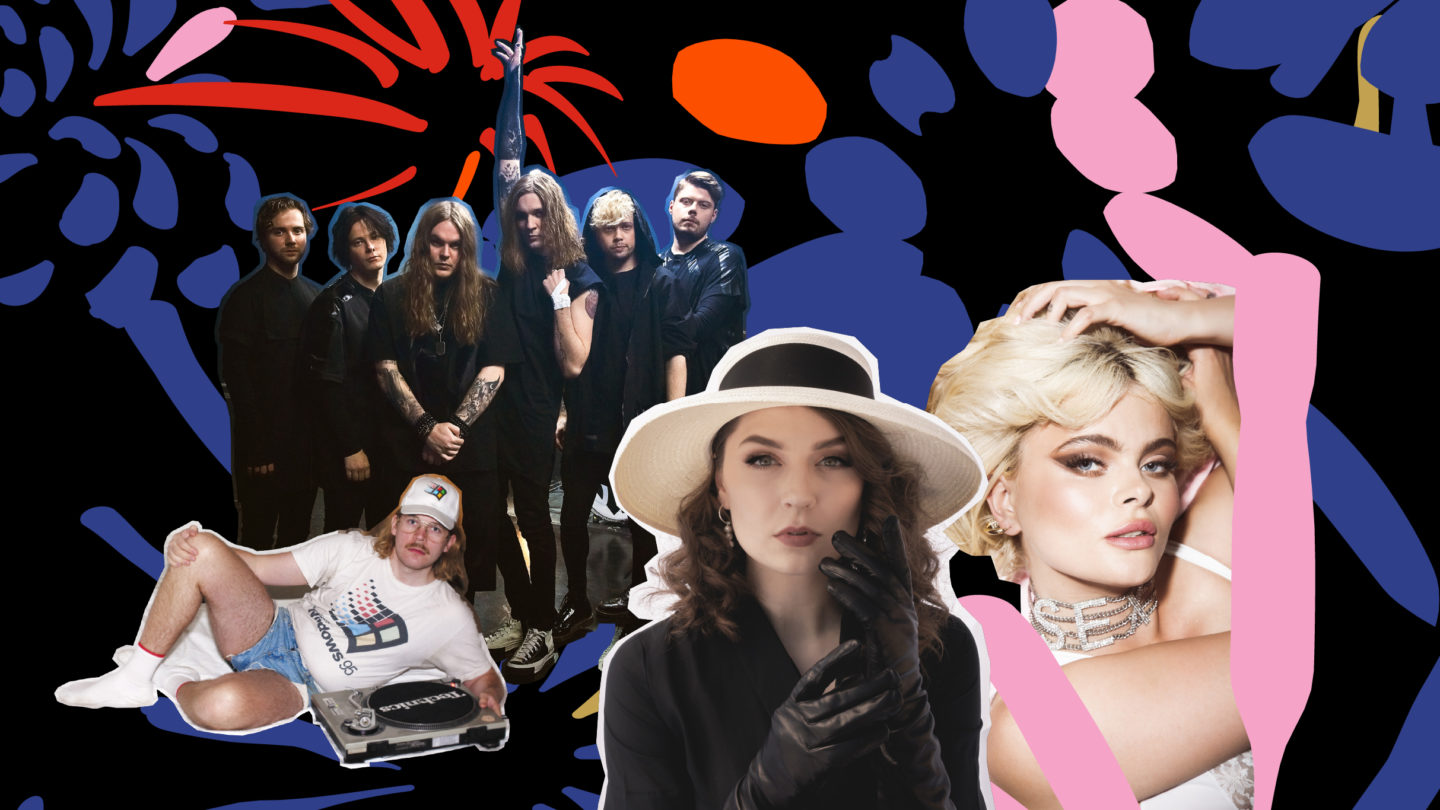 The New Year celebrations will be here again on 31 December in the company of some of Finland's biggest artists. The concert, starring BEHM, Erika Vikman and Blind Channel, can be attended in a Covid friendly way at Hartwall Arena or from the comfort of your own sofa on Yle's channels. The evening will climax with a spectacular fireworks display organised by the city.
The New Year will be rung in in a Covid-friendly way in Helsinki. The greatest party of the year will take place at Hartwall Arena, featuring BEHM, who has shot to fame with her debut album, as well as Erika Vikman, whose cheerful disco hits evoke echoes from decades past, and the band Blind Channel, who became one of Finland's favourite acts after their appearance at the Eurovision Song Contest. DJ Windows95man will get the audience into the party mood, and the show will be hosted by Emma Karasjoki and Gogi Mavromichalis.
The event at Hartwall Arena can be attended on site by presenting a Covid pass or you can watch the concert from the comfort of your own sofa at home on Yle's channels. Free tickets for the arena will be available to book online on Friday, 10 December at 09:00.
The traditional event at Kansalaistori Square in Helsinki will move to Hartwall Arena and will be televised, as it would be impossible to check tens of thousands of participants' Covid passes at an outdoor event. The evening will climax with fireworks, which will be shot off from three different locations. They will be visible from wide areas across the city.
"It'll be great to be able to welcome the New Year again together with other people. We'd ask everyone to celebrate in a Covid-friendly manner and to enjoy the city's fireworks instead of firing their own. This way we can avoid litter and noise, while enjoying the wonderful fireworks," says Juhana Vartiainen, Mayor of Helsinki.
The youngest members of the family will also be able to watch Sleepyhead's New Year's Eve Countdown on the Helsinki channel. The Skidit collective, known to be behind the city's most imaginative children's events, will ensure that people of all ages get into the party spirit. The recording will be available online throughout the New Year celebrations.
Helsinki's New Year programme on 31 December:
Hartwall Arena:
DJ Windows95man, Behm, Erika Vikman and Blind Channel 22:00 – 00:30
Yle channels:
Live broadcast on Yle TV1 and Yle Areena from 22:45 – 00:30
Helsinki Channel:
Sleepyhead's New Year's Eve Countdown for all family from 31 December to 1 January on helsinkikanava.fi.
Helsinki's New Year is organised by the City of Helsinki. The traditional event has been held since the 1930s. The event is produced by the Helsinki Events Foundation.